Best PC games 2019: the must-play titles you don't want to miss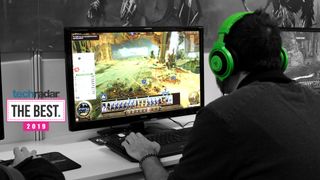 Welcome to our pick of the best PC games of 2019. Now that the Nvidia GeForce RTX 2080 Ti is here, along with Intel's Coffee Lake Refresh processors, there's never been a better time to get into PC games. The PC is arguably the best gaming platform in the world – forget about your PlayStations and Xboxes – thanks to a phenomenally huge catalogue of brilliant games.
The best PC games cover a huge range of genres, from platformers and point-and-click adventures, to retro favorites and action-packed first person shooters that utilise the best modern graphics tech for eye-popping visuals.
The sheer about of brilliant PC games can leave you wondering where to get started, which is where our best PC games of 2019 list comes in. We've put together the definitive list of the best PC games, from oldies like the Orange Box to newer fan-favorites like Sekiro: Shadows Die Twice. Believe us when we say you'll want to get all of these PC games installed so you can experience them firsthand.
If you're a PC gaming newbie, you picked the perfect time to jump in on the platform, and we'd love to extend you a warm welcome. Let's dive into the best PC games you can play in 2019.
The best PC game on our radar: Baldur's Gate 3
This sequel to the iconic role playing game suffered a few setbacks, so much so that many thought it would never come out. It's why it came as a pleasant surprise to fans when they found out that it's all systems go for the title.
Larian Studios' Swen Vincke and Wizards of the Coast' Mike Mearls were more than happy to share a few more juicy details about this year's biggest and most anticipated PC release, Baldur's Gate 3. One such detail? The fact that it's set 100 years after the events of the second installment. They also made it known that it will be based on the Fifth Edition of Dungeons & Dragons, and expected to feature many fan favorite creatures and characters.
Unfortunately, there's no set release date yet. However, since Baldur's Gate 3 has been long overdue, it had better be this year.
Expected: Hopefully sometime in 2019
1. The Witcher 3: Wild Hunt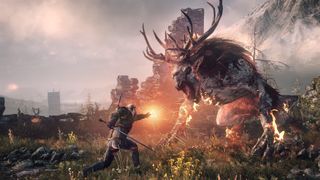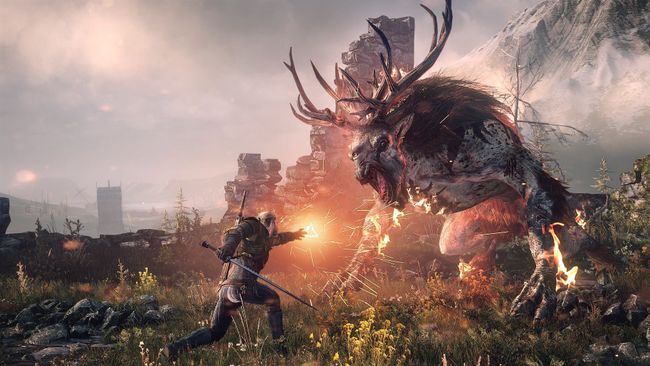 The Witcher 3: Wild Hunt is aging like fine wine. Four years after its release, and it's still one of the most ambitious open world games that's ever existed – combining Skyrim's unapologetic scale with Grand Theft Auto V's insane depth. It's such a jam-packed game, which is why it tops our list of the best PC games in 2019. Huge, beautiful and an absolute time sink – in a good way – The Witcher 3: Wild Hunt isn't just the best PC game of 2019. It may be one of the best video games of all time.